It's America's favorite time of year again .. no not 4th July or Thanksgiving, but rather October 31st, NATIONAL DRESS LIKE A HOOKER DAY… Halloween!
For you NYC ladies ready to bust out that Sexy-Nurse/Cop/Bumble Bee/Serial Killer/Garbage Collector and all the men who love this holiday because it's an all you can look buffet of T&A…here are the hotspots around town the next couple of days.

FRIDAY OCTOBER 26TH
The Haunted House Tour @ Pier 94
Monster Mash Dance Party @ The Bell House
SATURDAY OCTOBER 27th
Park Avenue South's Sinfully Stylish Tribute to Terror @ Gansevoort Park Avenue
The GALLERY at Dream Downtown
Downtown's 4th Annual Sexy Meat-hacking Halloween Massacre Bash @ STK
Devil's Debauchery Ball @ CAPITALE 
Maxim Devil's Cut Halloween In New York City
Fright Night @ Santos Party House
Halloween Extravaganza @ Cielo 
Halloween Booootie @ Public Assembly
NYC Official Halloween Bar Crawl
The Official Haunted Mansion Party
TUESDAY OCTOBER 30th
SLEEP NO MORE'S McKitrick Hotel presents LE CARNIVAL DES CORBEAUX (siamese twin night)
WEDNESDAY OCTOBER 31st
Off The Record: Michael Jackson's Thriller @ Cameo
Webster Hell @ Webster Hall
The 39th Annual Village Halloween Parade
The Official Joonbug 11th Annual Masquerade Ball at Capitale
Of course for those who choose to take the equally traditional humorous costume vs the slutty route, here are some ideas for 2012′s most topical and interesting characters:
PSY aka "GANGHAM STYLE"
Slip on shades, bright colored suit, and slick back your hair. Do the dance every time someone asks what you are.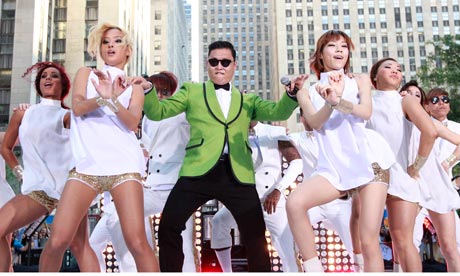 ALANA "HONEY BOO BOO" THOMPSON
Whip out the sequins, body glitter, curlers, spandex crop tops, and southern accent.
REPLACEMENT REFS
Super easy. Steal a Footlocker costume. Stick some yellow cloth in your pocket for flags. Look like you don't know what is going on.
ANGELINA JOLIE'S LEG FROM THE OSCARS
Get a strapless black velvet gown. Attach a fake leg to it. Be the hit of the party.
THE TANNING MOM
Tan/Brown face paint poorly slathered anywhere skin is showing. Short bleached blonde wig. Leather jacket. Dunzo.
PHOTOBOMBING STINGRAY
Buy or make a stingray costume. Photobomb every pic with girls all night.
OBAMAROMNEY
Funniest hair swap ever. If you can pull this off. Kudos.
TEXTS FROM HILARY
Power skirt suit. Blonde wig. Big sunglasses. Blackberry. Unimpressed look on face.
And finally …. just cause it's hilarious to see pets unhappily dressed up in costumes…..
THE BEST PET COSTUMES EVER
HIDE YO KIDS HIDE YO WIFE
SNOOKI
BACON SHORTAGE DOG
THE REAL NYAN CAT
ANACONDA FOOD
TIGER
RICE KRISPY TREAT CAT
FML DOG
BIG BIRD
◊ Post written by: KZJ
Related posts: